Summer Olympics have always been a highly-coveted sports event globally. Also known as the Games of the Olympiad, Summer Olympics are considered valuable, exciting, and above all, extremely fun!
Olympics is one of those sports events that help people around the world engage on one single platform. It's relatable, relevant, and diverse. With so many different sports events happening in one single time frame, anyone and everyone can find something they love. The inaugural Summer Olympics event took place in 1896 in Athens, Greece. This event is held after every four years. Unfortunately, due to COVID-19, the 2020 Summer Olympics were postponed, but were later held in 2021 in Tokyo.
Why Was the 2021 Tokyo Olympics More Awaited Than Others?
While it's a no-brainer that Summer Olympics, in general, is a highly popular sports event, the most recent season was something above and beyond. Experts argue that maybe this uber-popularity was fueled by the anticipation that grew during the pandemic. People were sick of empty stadiums, absent cheering crowds, and wacky, sensational scoreboards.
And as soon as the Tokyo Summer Olympics started, it became one of the most-watched sports events during the year.
Olympics Sports Betting—An Overview
Now that your knowledge is brushed up about the ins and outs of Summer Olympics' popularity, it's time to delve straight into the online betting category. Just like other major sports events such as FIFA, UEFA, ICC World Cup, and Wimbledon, Summer Olympics gains high traction from online sports bettors.
Betting Sites Ranking is making it easier and reasonable for online bettors to find the best online and live casino websites. We're also focused on making online sports betting a harmless and satisfying practice for buffs around the world.
In a way, Summer Olympics poses more lucrative opportunities for bettors and sportsbooks makers. The reason behind this is the vast number of sports that happen within a single time frame. It enables sports bettors from every field to take part in the event in one way or another. Olympics betting is a common phenomenon. It's a popular form of sports wagering that happens every four years, as soon as the Summer Olympics kicks off.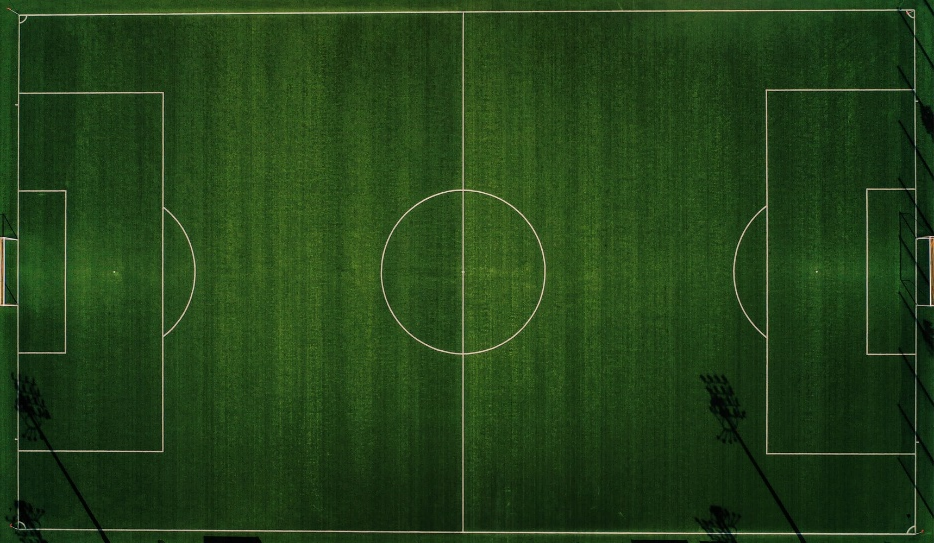 However, online gamblers, sports bettors, and punters need to conduct extensive research before betting on a Summer Olympics sport. This is where you can seek professional assistance at Betting Sites Ranking to find the best online betting websites, betting apps, casino apps, and more!
Olympics betting is an opportunity no bettor should miss out on. There are plenty of popular and rewarding games that can help you win big. All you need to do is spot the sport that has the potential to help you win bets. According to Forbes and studies conducted by our experts at Betting Sites Ranking, the most famous and highly-watched Summer Olympics sports are:
Swimming
Soccer
Track and Field
Gymnastics
Although there are many more sports events in the Summer Olympics that bettors can leverage from, you must also know about the sports that are not worth your bets! In this detailed guide, we have talked about the Summer Olympics sports you should and shouldn't bet on. Moreover, our betting experts have also highlighted the types and best practices for betting on Summer Olympics games.
So let's delve into the details without further ado!
How Summer Olympics Betting Got So Famous?
We can credit the popularity of the Summer Olympics to online betting websites and mobile betting applications or the rising number of sports bettors. There's no doubt that online betting platforms and ranking websites like the Betting Sites Ranking have helped millions of online betting enthusiasts make their way to highly rewarding betting events.
And when it comes to Summer Olympics, you can rest assured that there are hundreds of reliable and user-friendly betting platforms to choose from. Just all you need to do is find a trustworthy partner like Betting Sites Ranking.
We're a leading online platform based in the US, helping bettors and gamblers find the best ranked and reviewed online sports betting sites. We rank the betting sites in terms of their policies, online safety, bonuses and promotions, and client reviews. What's more, our team of international, experienced online bettors research different aspects of online betting to learn whether or not an online sportsbooks maker is worth your time.
This increasing proliferation of online betting in our daily lives has revolutionized the ways in which people used to bet on Summer Olympics games. Especially in the last decade, we have seen a dramatic change in Summer Olympics activities. Online sports bettors are now more interested in betting on more competitive and tough games. They don't always want to play safe and want to explore their options using the best betting websites and mobile apps.
This is exactly why we say that online betting mandates professional assistance. Whether you're a newbie or a seasoned online gambler looking for an expert in the field, head over to our website. Along with the best-ranked online betting websites, we also share deep insights on betting strategies, tips, and top daily bets.
Just as Summer Olympics see a huge number of players joining from around the world with a mutual dream to win a medal, it also allows online bettors to test their luck and betting skills! And in this era of digital transformation, isn't it great that you can find and bet on the best Summer Olympics odds from the comfort of your home?
Which Olympic Sports You Should and Shouldn't Bet On
Like different types of online sports betting events, betting on Summer Olympics is not a very difficult task. Thanks to professional and trustworthy online betting tipsters like Betting Sites Ranking, you can find the best online betting websites and mobile apps. However, you must also do some homework yourself.
For example, in the Summer Olympics, there were 30 types of games that were a part of the 2021 Tokyo Olympics. Now it's evident that no online bettor wants to bet on every single sports event, right?
So here's what your homework should include:
Studying previous seasons' odds and game outcomes
Learning about the best teams and players in a specific type of sport
Understand when the right time to bet on a Summer Olympic sport is
Check whether or not you have the right assistance to implement Summer Olympics betting best practices
Find an online betting tipster that can enable you with accurate, up-to-date, and top daily bets
Conducting this research thoroughly can make you an expert at choosing the best Summer Olympics event to bet on. Let's check out the list of Summer Olympics sports that online bettors should and shouldn't bet on. We have selected these sports on the basis of their popularity, betting odds, and outcomes from the previous seasons.
Summer Olympics Sports to Bet On
Here are all the best Summer Olympics sports that bettors should never miss out on!
1. Men' Basketball
Do you know that men's basketball games in the Summer Olympics are loved due to their exciting nature and general twists and turns? This is exactly what makes it one of the most popular sports to bet on. What's more, the Summer Olympics men's basketball event features superstars who are a part of the National Basketball Association. So who doesn't love NBA, right?
In the Summer Olympics, men's basketballs games are dominated by famous teams like Argentina, Spain, and Brazil….oh, and not to forget the US, the ultimate NBA talent producer.
2. Women's Soccer
The second Summer Olympics sport that offers great betting opportunities for gamblers during these global sports events is women's soccer. This event is basically a hit among the US citizens as their team performs really well during the event.
Besides rooting partialities, the sport is directly linked to some of the best players in the world. Hence, online sports betting enthusiasts should dig into this betting event.
3. Rugby
With faster, shorter, and exciting outcomes, rugby is a popular and highly rewarding game to bet on! Initially, rugby in Summer Olympics used to be a lengthy sports event, but in 2016, Rio Summer Olympics, the game was shortened, AKA the Sevens.
With this adaptation, Summer Olympics Rugby has become more attractive to sports betting fans around the world. What's more, in the Olympics, men and women, both take part in rugby games, making them highly anticipated and coveted.
4. Swimming
With Michael Phelps' name written all over it, Summer Olympics swimming is a sports class apart. It's not just lucrative for bettors but equally exciting for swimming fans. This game is won over and over again by Michael Phelps, with 19 total gold medals. Such as an outcome with one person winning the sport so frequently makes it good for online betting.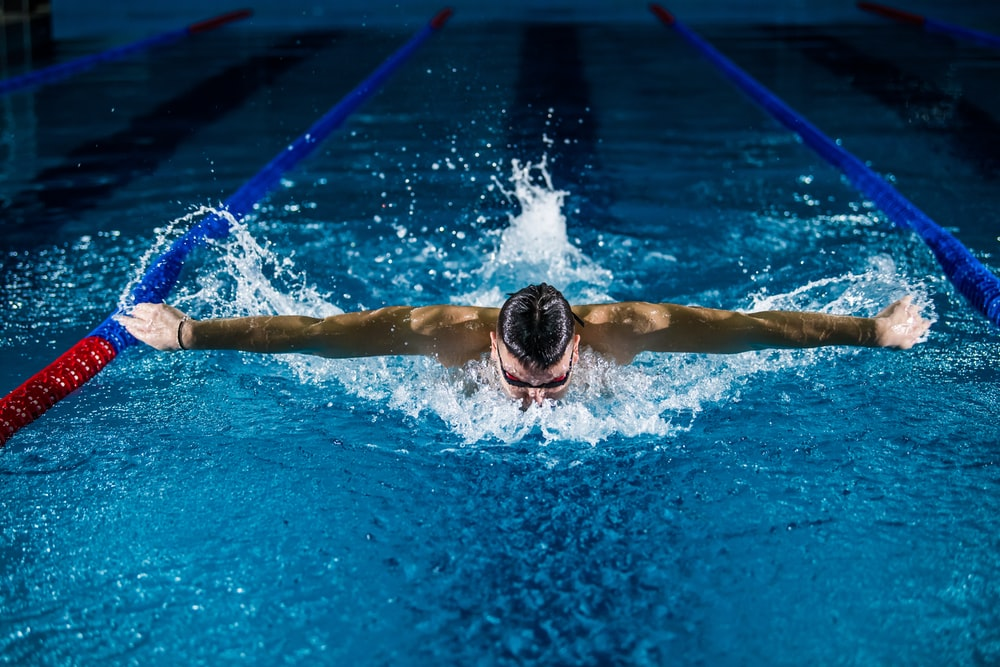 In the women's swimming competitions during the Summer Olympics, you can definitely root for Katie Ledecky. She is an overtly talented swimmer with stunning records!
5. Weightlifting
Next up is weight lifting. Well, precisely, there's no other weightlifting that attracts as much popularity as Summer Olympics one. This event is full of excitement, twists, and opportune moments for online bettors.
As competitors try to outcast their counterparts by using plates loaded barbells, online bettors quench their fists in anticipation. Summer Olympics weight lifting is one of the most popular heavyweight lifting games in the event's bodyweight categories. This sport has two groups, men and women, who compete at an intentional level for Gold, Silver, and Bronze Olympic medals.
Some of the other main Summer Olympics games you should bet on include track and field and gymnastics.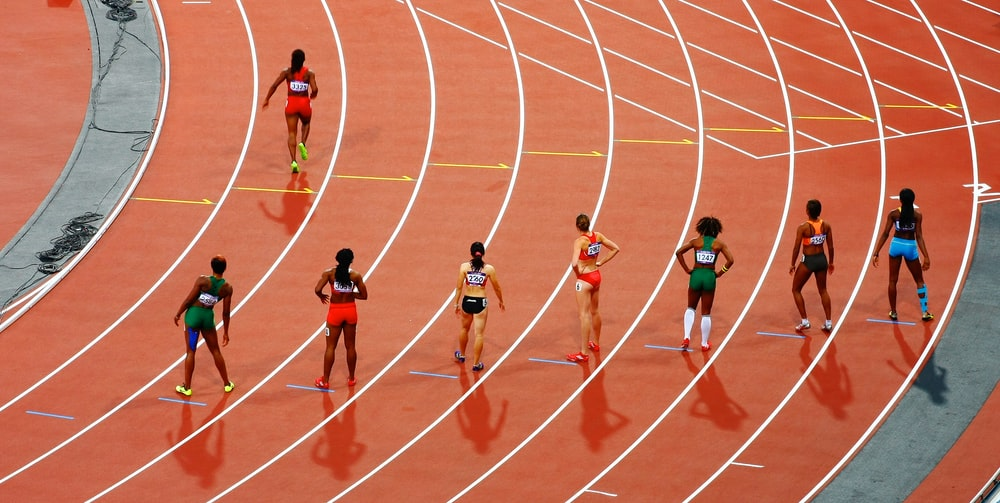 Which Olympic Sports You Shouldn't Bet On?
The Summer Olympics event is replete with iconic sports events. World-famous players from every part of the globe compete head-on with each other during this event. However, there are some weird and complex games that are a common part of the Summer Olympics. And when it comes to online Olympics sports betting, we don't recommend bettors to put their money on these sports.
Here are all the games we think you shouldn't bet on during the Olympiad.
1. Trampoline
Sounds so exciting and fun, but at the same time, quite childish. Trampolining is a sporting event that involves players who can maneuver their jumping skills. There's a panel of judges that scores and ranks these players. In the past Summer Olympic events, Canada has been a major winner in this sport.
But still, is it worth your bet? We think not.
2. Steeplechase
Another quite a weird game in Summer Olympics, Steeplechase is considered the longest form of track and field race. It has many obstacles, with some extremely complex ones like a body of water that runners need to go over.
Online bettors and Olympics betting lovers haven't ever been very excited about Steeplechase events. They've tried steering clear of betting on this sport due to its not-so-fascinating nature and low popularity.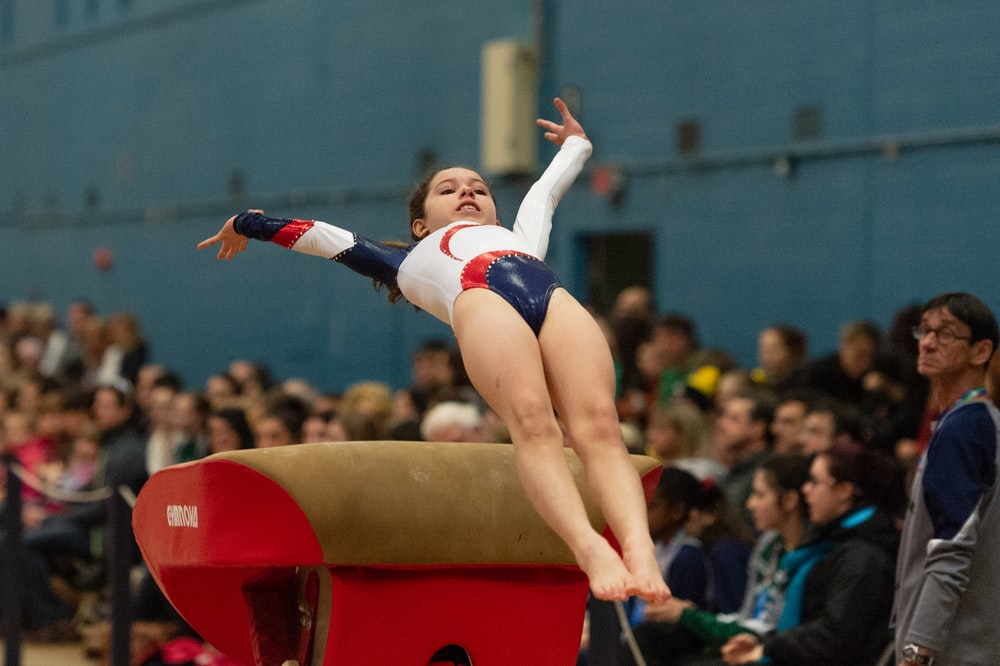 How Betting Sites Ranking Can Help You
Whether you're looking for accurate data on the best betting websites, top online casinos, betting sites rankings, reviews, or daily best bets, Betting Sites Ranking is your one-stop spot. The website also provides insightful guides on how to rank and how to bet on sports games, players, teams, and leagues.
The website will help you uncover the ins and outs of online sports betting and find the best online gambling sites from around the world.
With a team of multinational, multi-talented, experienced sports bettors, we create the most informative and precise resource for online gamblers. Our website is full of tips, tricks, rank cards, how-to guides, and information on online sports betting websites and mobile applications.
Check out casino websites, top mobile betting sites, and more at Betting Sites Ranking today!